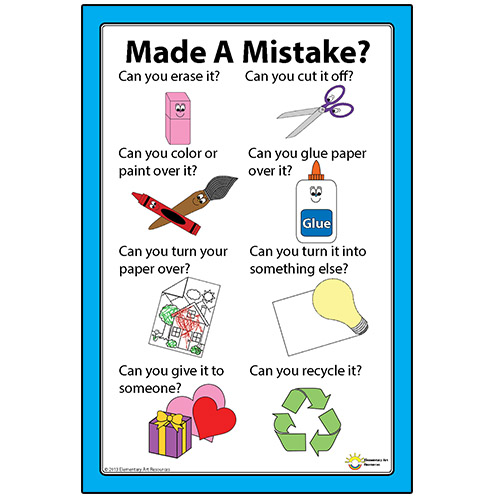 ---
The Made A Mistake © poster is perfect for your students you think they might have messed up! Are you tired of your students throwing away their paper even if they didn't make a mistake?
Use these simple rules to check if your students really did you make a mistake?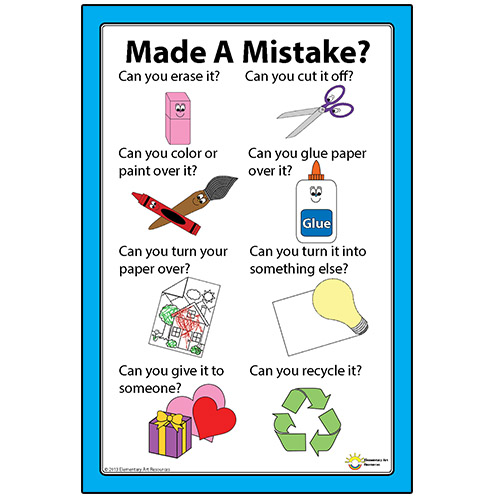 12" x 18" poster on high quality paper that can stand up to all kinds of abuse!