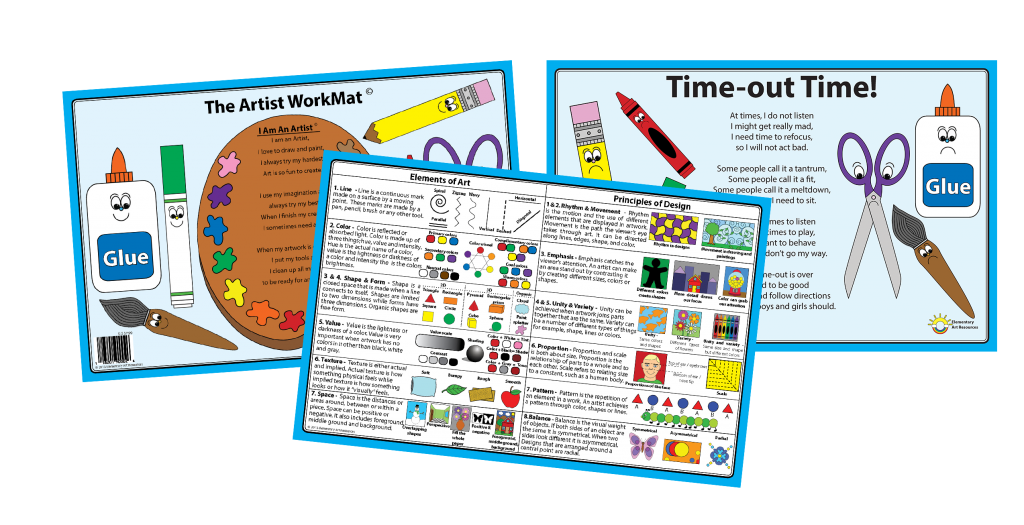 ---
Art Education Curriculum Activities  – Placements and WorkMats
These placemats are great for parents, teachers and kids! They have fun and educational art activities to keep kids, young and old, occupied at any time of the day. With all original artwork and poem, Elementary Arts placemats are a great addition to anyones classroom or home!
The Artist WorkMat is a fun easy way to keep your tables clean! On The Artist WorkMat there are vocabulary terms highlighting key Elements of Art.
The Time-Out Time placemat is a great way to practice a place for children to refocus or calm down. In this area, have them sit out and choose a way to calm themselves down.