A fun and helpful way to make connections about art vocabulary and visual images. This game has two versions. Version One includes 50 bingo cards with pictures and Version Two is 50 bingo cards with vocabulary words (instead of pictures)
Contents:
Directions on how to play Elements of Art Bingo!
30 Elements of Art Bingo! Double Sided Bingo Boards (Words and Pictures)
50 Elements of Art Bingo! Cards
This game can be played anytime as a review or assessment. Since some ideas might be new, you make need to show and read the cards. This game goes hand in hand with the book Teaching Art To Children : Elements Of Art Workbook and The Artist WorkMat. It incorporates the same pictures in the book and workmat as this game making it easy remember the terms.
Version One Double Sided (Pictures and Words)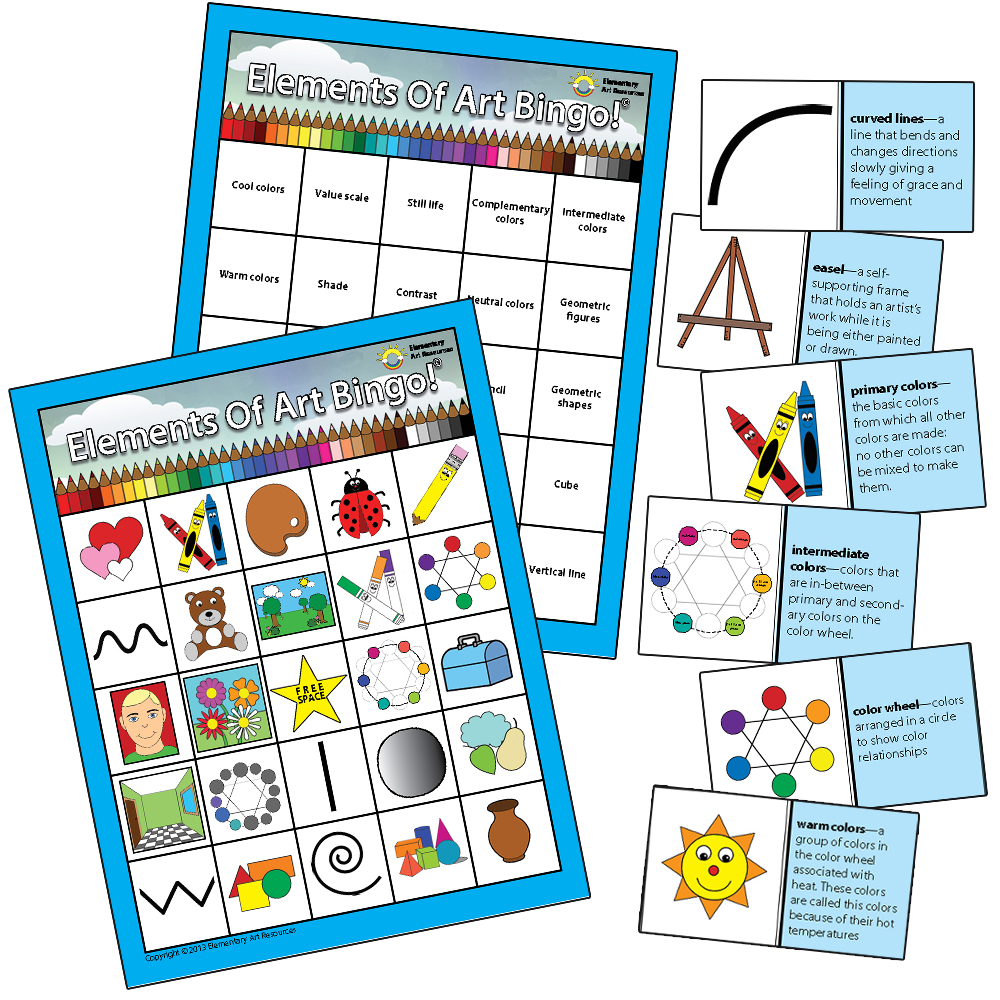 ---