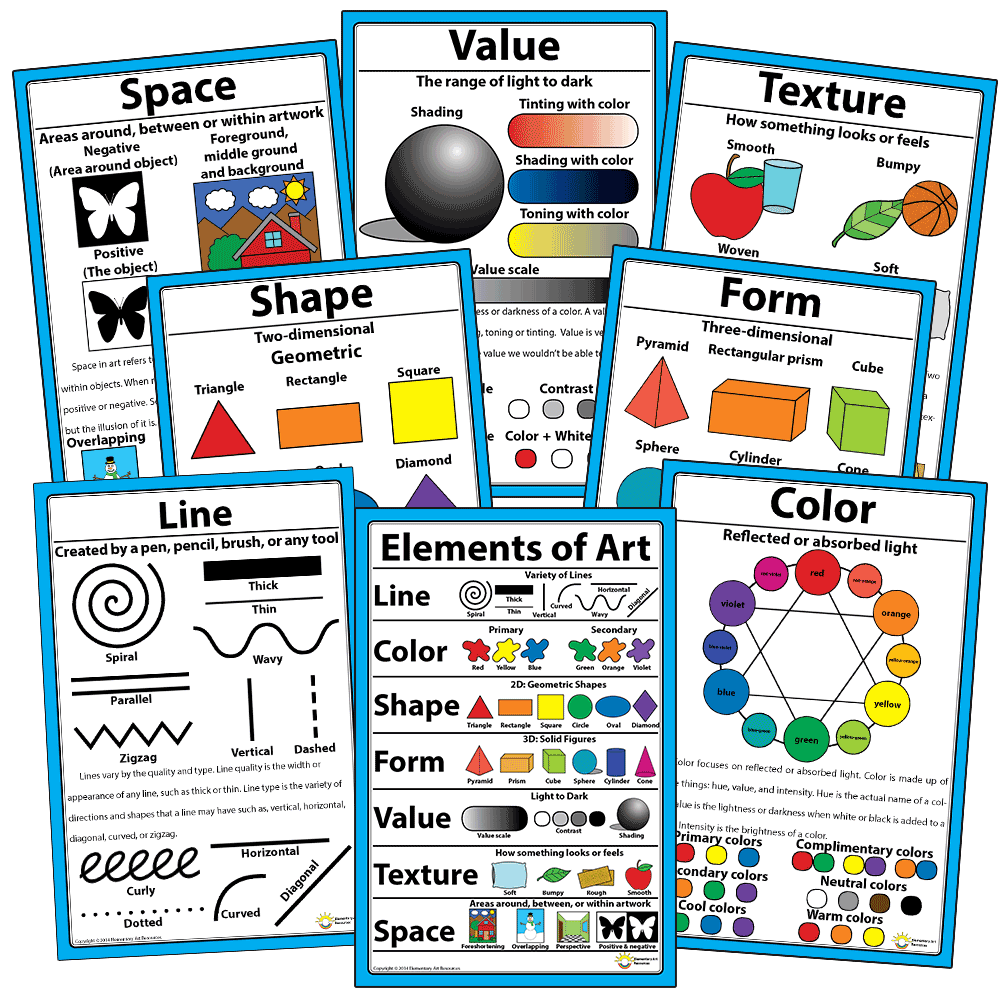 ---
The elementary version of the Elements Of Art posters helps students in grades K–8 develop their art knowledge and skills. This set goes hand in hand with the Artist WorkMat and the book Teaching Art to Children : Elements of Art Workbook. 
These posters are great for any classroom or home. They are simple and easy to understand for students of all ages. They are a a set of 8.
Overview

Line

Color

Shape

Form

Texture

Value

Space
12" x 18" poster on high quality paper that can stand up to all kinds of abuse!