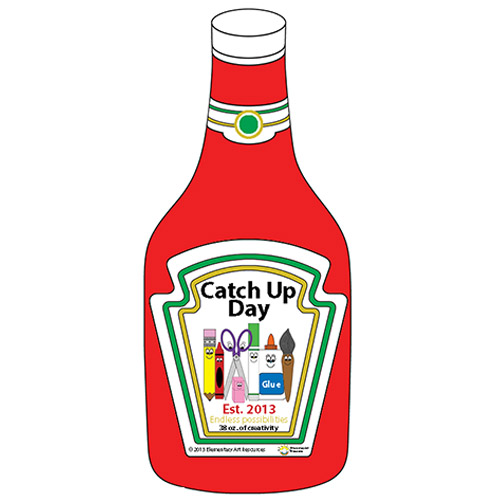 ---
Every teacher and student needs a catch-up day once in awhile. With this poster you will be able to do that! This digital download allows students if students need some extra time to finish their work, simply use this fun sign to signal that today it's a catch up day! This poster allows students to be self-sufficient while getting things caught up on their work.
Included: 
 Directions
11" x 17" (Legal) size poster
8.5" x 11" (Letter) size poster
      With All original artwork, this ketchup bottle will allow your students to "Catch up" on their work!